hey everyone! Have you enjoyed the week so far? Check out everything from the week if you are just joining us! You've missed some great stuff like printing your digis on to fabric, a glitzy golden tag, watercoloring with Distress Inks and a Shadow Box card. This week's giveaways (from Mandy, Denise and myself) can still be entered thru Oct 29th so going back is always a good idea!
Today I want to share what I did for my new stamp storage and get you to think out of the box a little bit for yours too.
With my growing collection of Clear Stamps as Some Odd Girl grows I needed to find something to accommodate them but keep them organized. Previously I mostly just had mounted stamps that I keep in a drawer but the shuffle of the unmounted clear gave me a headache of finding ANYTHING! So I looked at alot of different options like a divided photobox, a binder, keeping them hanging up on my peg board but had an idea one day looking around Etsy! Here is what I bought:
Its a vintage Rolodex! I bought this particular one because the size of the cards included. They were 4×6 and I know I'd want that big for the larger sets. Also I love how this one was adjustable with the front and back going up and down. Getting them in and organized was really easy! I kept them in their original plastic backing and used my ATG gun to adhere it to the cards of the Rolodex.
I then organized them and moved the included dividers around and labeled them accordingly.
I can easily keep this on my desk and grab my stamps whenever I need them. I keep my acrylic blocks in the back so they're handy too.
There's alot of different types of vintage Rolodexes on Etsy right now that could do the same. Click each pic to go to the listing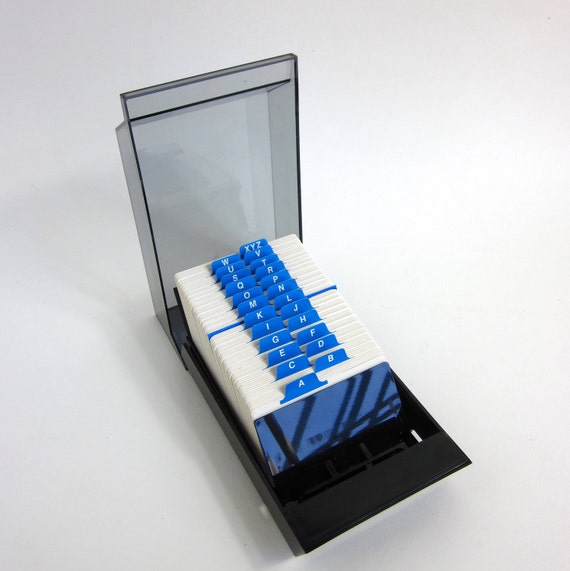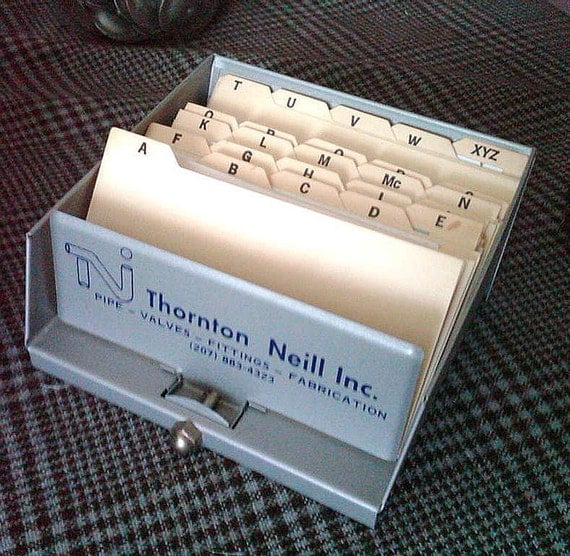 A double version!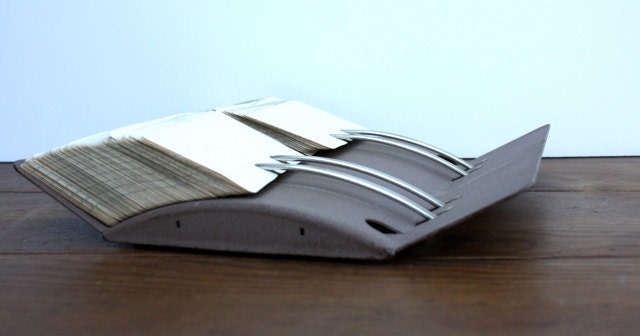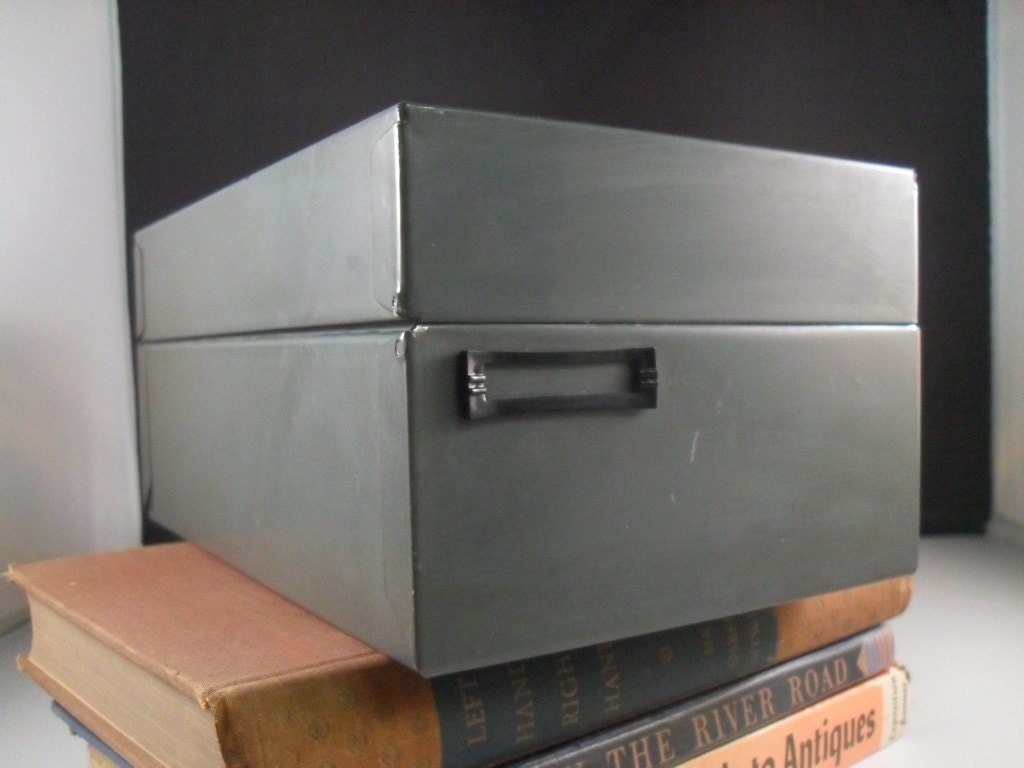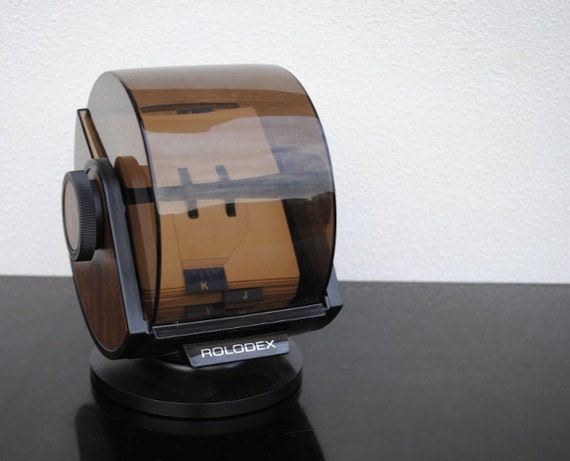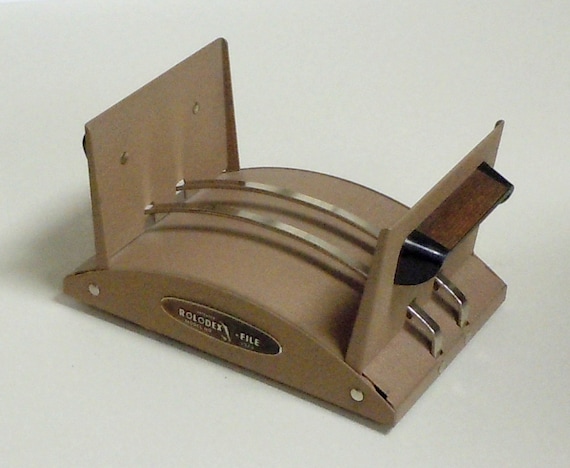 Make sure to ask about the size of the cards that fit so you know if it'll fit your needs or not. That's the only thing tricky about vintage. I hope this will give you some new ideas for storing your unmounted stamps! See you tomorrow when we start another week and this one is all devoted to a topic near and dear to my heart…
COPICS! 😀
See you then!