Hello!!! And Happy Birthday to Kristy!!! We're online friends (isn't that how everyone meets these days?) I am so honored she allowed me to be a part of this celebration!! WooHooooOoOOOooo!!!! Love SOG too 🙂  Um, cuteness! Let me intro myself quickly–Jennifer Priest of Hydrangea Hippo.
So today I am sharing a little birthday bling. This head band is super easy to make and I did it with Duck Tape. Yeah ,that stuff!
Cute, huh? All you need is a little headband (skinny, from Goode), a bling flower, several rhinestones, Duck Tape, Spray Ink (I prefer Smooch Spritz), white floral leaves, and a design template. Would be super cute on a birthday girl I think 😉 To make the flower, fold an 18″ strip of Duck Tape onto it self, making the 2″ wide strip 1″ wide.  Roll on end into a tube and then twist the tape. Continue to roll up the tube, twisting the tape as you go–this will create the points of the rose petals. When you're done, glue the end in place. Glue all elements to the head band with hot glue. A cool variation would be to stamp a SOG image onto the leaves!!
Kristy, I hope your birthday is super awesome!!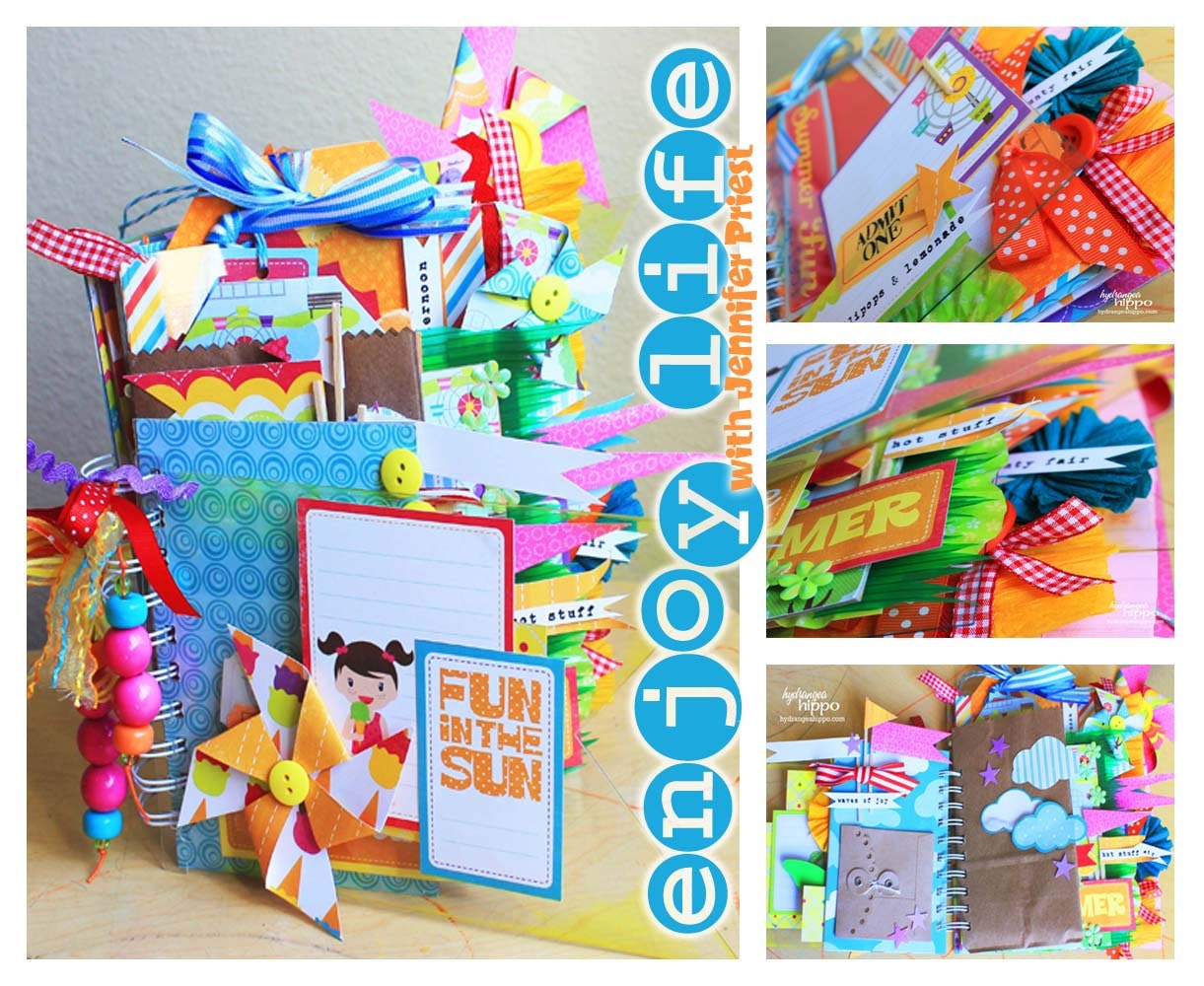 As a birthday gifty to your followers, I'd like to offer a giveaway of my Enjoy Life kit  from my etsy shop!! Leave your comment here with your fav item from Hydrangea Hippo for your chance to win! You have thru October 29th to leave your comment with the winner announced on October 31! Good Luck!
——Jennifer.