I think I am slowly regaining my mojo.
Maybe it helped that the kids were pretty good today. I kept waiting and waiting for some big drama to happen. The largest drama involved a drip of water on a PB sandwich. Go figure.
I did a couple cards today that came out pretty good but what I really wanted to show you was the first LO I think I've done in a week or more. My friend Tracey told me about a challenge on Simply Scrapping and urged me to try it so I did. The first part of the challenge was to do a sketch of your choice from the site that you hadn't done before. I took a look and picked Sketch #10 and got started. I've had these pics laying around for a while that I loved. And while it didn't follow the sketch perfectly it fit for me.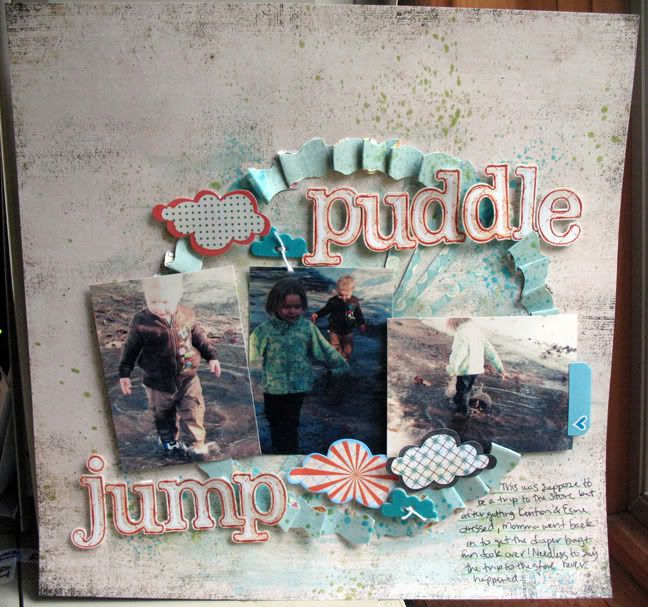 The bg paper is Basic Grey, the paper used in the circle, letter stickers and the clouds (large ones) are sassafras Lass, the little clouds are Love, Elsie. I also used like 1 million foam squares on this LO 🙂
I hope you all likey! Remember all comments are like fine candies. Something to savor!