Today at Some Odd Girl is digi release day!!!
I *might* have gotten carried away with this release heh. 8 new digis are hitting the shop today and we'll be featuring them all week long! Woot! I actually have projects done… yes, be amazed. My hubs has been off since Thursday and I was really working ahead this go so YAY. 
geez
me = lame. 
But anyways, this tag with Elf Kaylee started out its life as an idea but turned horizontal to go on top of a card but then I was all indecisive about picking out papers and it got accidentally turned this way and its whole purpose changed into a TAG. Solved my issue of choosing things eh? Well then. Papers are AC, EP and Sass; Die is Spellbinders; I used Perfect Pearls on there too; Twine from my girl Annette so I'm not sure whose it is; Kaylee is printed on Deluxe Crafters Card that I got from the lovely Stephanie-Emma from Crafty Boots, that's become my new coloring paper FAV, then colored with Copics…
Skin: E000, E00, E11, E04, BV23, R00, R02
Hair: E31, E33, E35, E37
Clothes: BG32, BG45, BG49, BG75, R24, R37, R59, RV13, YG03, BV20, Y21, Y23, Y26, Y28
Eyes: E13, E15, E18
Pressies: BG32, BG01, BG45, BG75, BG90, BG93, YG03, YG63, R24, R37, R59
Hop over to the SOG Blog and see the rest of today's awesomeness and a naughtier side of Kaylee *coughpiratecough* and comment to be entered to win some digis of your very own!
I'm also linking this up in to the current theme over at Paper Issues, Tag You're It. I heart Cassie and the PI Team, Cassie's Etsy shop is where I get almost all my crafty stash. If you use my Design Team Member coupon code, ODDGIRL, you can get 20% off anything in the shop. Beware, Cassie is great at getting all the new stuff so you might get addicted too.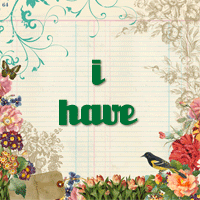 You might also like: