I've got 2 things to share with you all today! The first LO I did for If the Shoe Fits… SCRAP IT! for the Monday Sketch Challenge.
The Sketch…
and my take…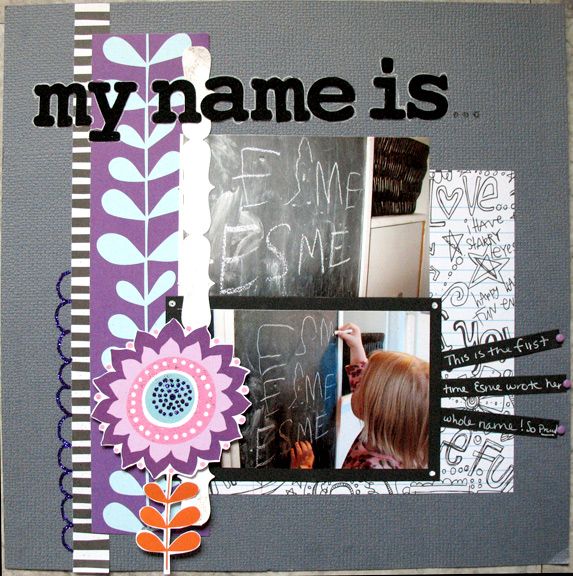 So proud of my lil one! She's such a big girl! The next one I did mostly on NSD (the only thing I got done b/c I had to work 🙁 ) and finished up this morning with my title. It was soooo hard to figure out a title for this! Its for
Dreamgirls
. Their challenge was to explore a mother/child relationship. The product was ruched ribbon.
Here is mine…
I did a little work on the pic before printing. The wings though are stamps from Maya Road; green paper on the corners is Hambly (I heart Hambly!); flourish stamp by Autumn Leaves; journal block from Jillibean Soup; felt flower is Oriental Trading; cherish metal eyelet is making Memories; the other 3 metal embellis are K&Co; ball ribbon I got from Etsy; wings alpha is AC Thickers; Crochet flower was a gift; white stickles; pink glitter is Studio G; and pp is Basic Grey.
Phew.
Thanks for taking a look!!!